For about a year now, Grammie has been talking about taking Sonyea to Buffalo for a week alone. Sonyea has been looking forward to it for a long time. That time finally came last week.
It really was a spur of the moment kind of thing. I called her and we met up in Dansville, New York which is kind of half way. There's a playground at the school that is easy to get to so we met there.
It was hot! Just a tip, chocolate covered pretzels are not a good munchie for a long car ride with no air conditioning and both of you are in the sun! Just sayin'. No photos, but I did pull over with cars and semis flying past me at 75 mph to get the wipes out of the trunk so this little lady didn't ruin her clothes and car seat!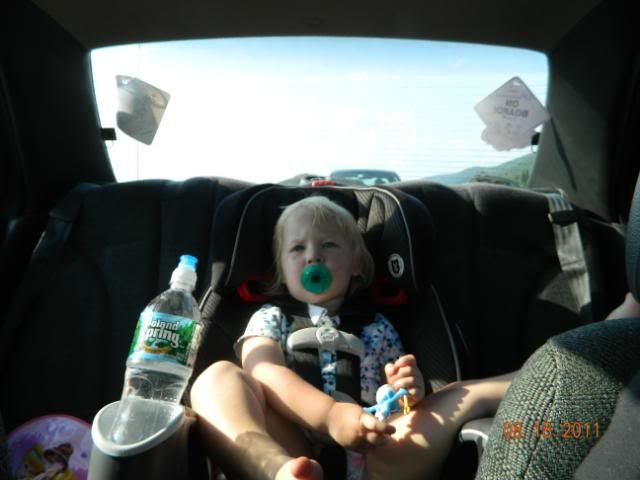 Playgrounds are a great place to burn off steam when you have to sit in a car for a long time. However, Sonyea just wanted to hurry up and get to Buffalo.

There aren't any swings at this playground but there is a swing for a wheelchair. The girls love it really.
Once in Buffalo, she went with Grammie and PopPop for dinner. They also spent a lot of time at the playground at Lindbergh.
This is one of her favorite hang out spots at Grammie's. She can go on the porch alone and hang out as long as she stays there. We don't have that luxury here at home and I know she misses it!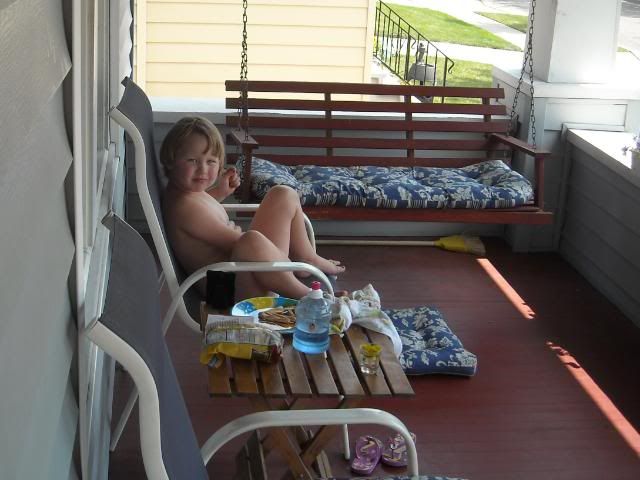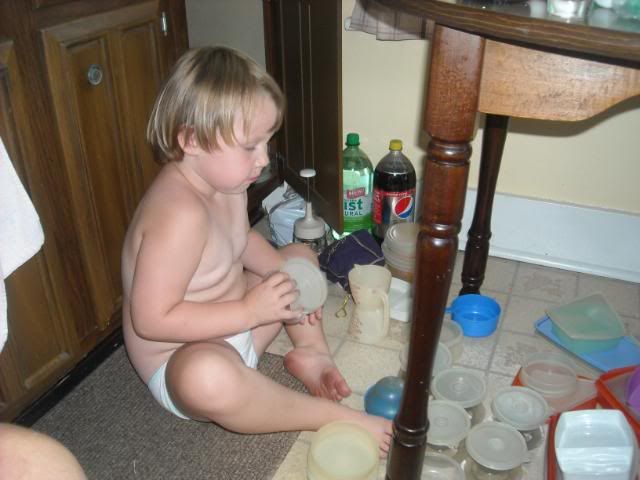 What this is about? I don't know. I wasn't there.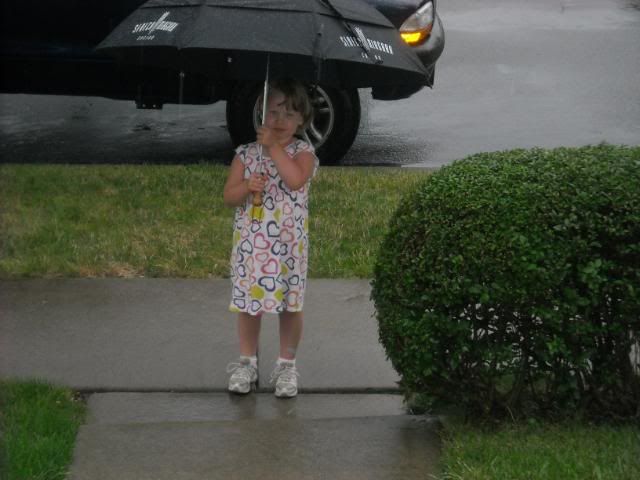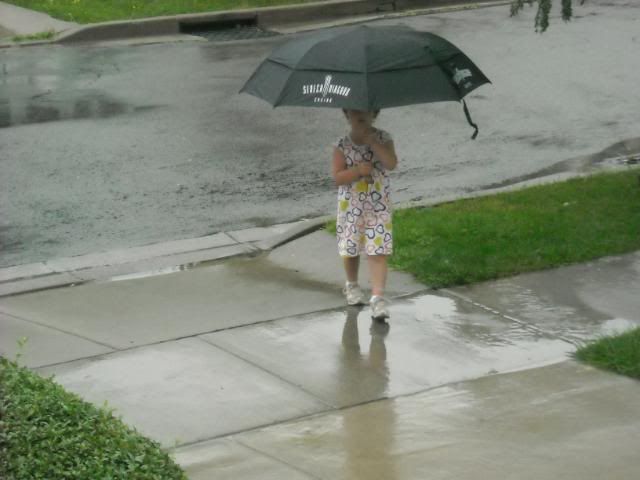 Always room for playing in the rain!

She loves painting!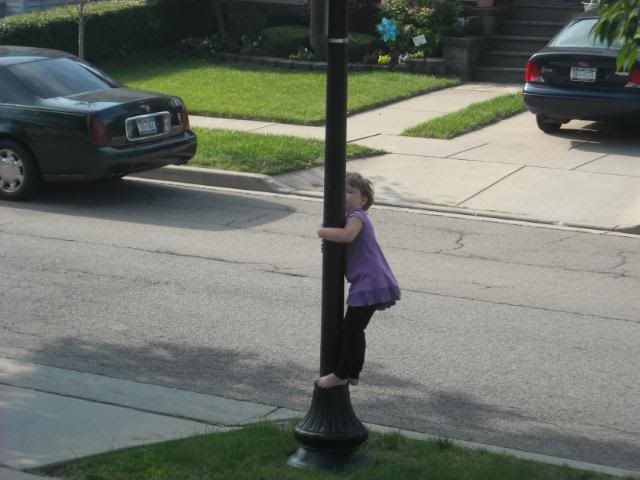 This she learned from the neighbor, her other friend Alyssa from Buffalo.
A trip to Rochester was in order while there as well. What better way to spend a day with Uncle Keith and Jakey than swimming!
And posing for the camera with Cousin Jacob!! Yup, as good as it gets.
They really do play well together sometimes.
PopPop helped with the upper arm strength. Still working on that. Gymnastics will be starting up again soon!
Sunday brought about a trip to Olcott Beach along Lake Ontario. There's a little amusement park where the rides are cheap and the perfect size for a little lady! She rode on TWENTY-TWO rides!! Lucky girl!!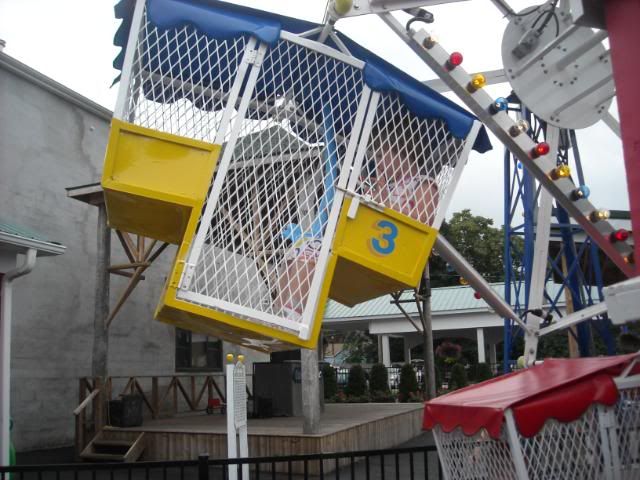 Just a little Ferris Wheel compared to the one she rode at Kirkwood Fair. I remember last year, Sonyea wouldn't even look at this ride, let alone ride it!!
Sometimes, you just have to watch it blow away. If you look closely, you'll see her balloon. She didn't lose it, it came untied and floated up up and away.
Thinking about heading down to the beach.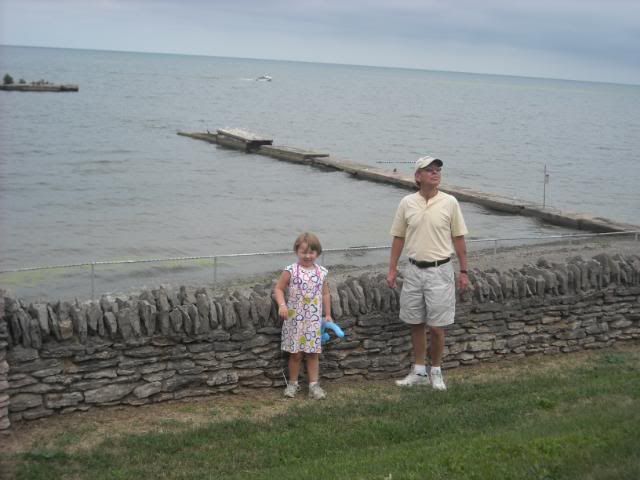 Forgot her swim suit, but the next best thing. Strip off the shoes and head into the waves.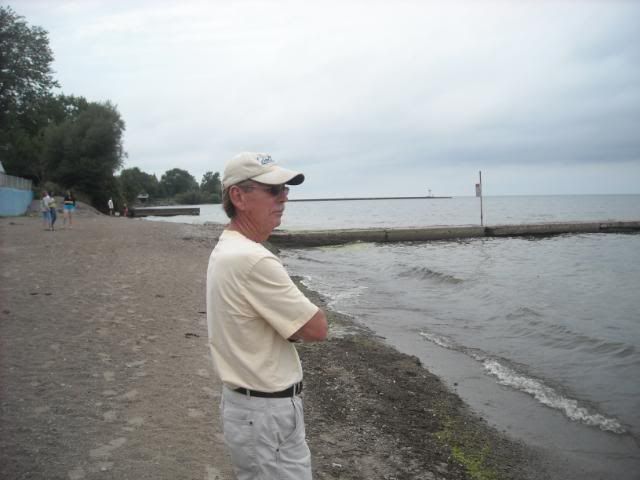 Checking out Canada across the lake.
She called a few nights in tears. So very sad to be away from home and over tired. After talking on the phone to me and Daddy, she got a sip of water and went to sleep. Woke up the next morning, roaring and ready to go! They also visited the zoo, went shopping, visited Miss Beth and just had fun! I'd say her first extended time away from home was a success! We missed her horribly here at home and was very excited to see her back. She's already commented a few times since about how she wants to do it again.